Electrical Installation Condition Report Frome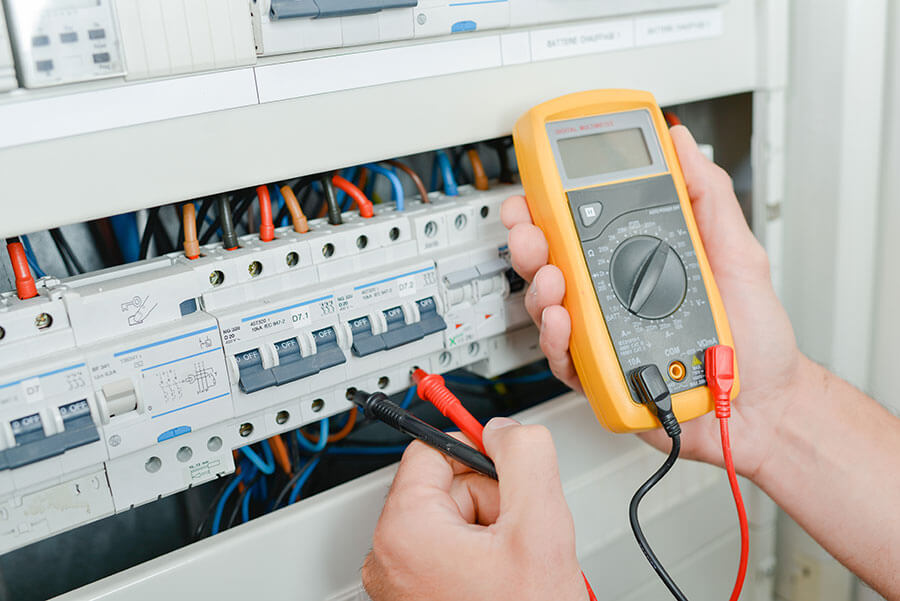 Electrical Installation Condition Report Frome
Electrical Installation Condition Reports, also known as EICRs, are electrical inspections that observe the present condition of electric systems including property wiring. We can survey a wide range of electric installations and wiring to identify if they are safe to use. If the inspection exposes the electric system as unsafe, our experienced Electricians can advise on the most appropriate repair solution. Whether a residential or commercial property, we promise to provide efficient and cost-effective services.
Get in touch with our friendly team today by giving us a call. We can provide you with a no-obligation quotation.
Leave us a message below and we can help you with all your electrical needs.
What Is Inspected In An EICR?
In an EICR, we thoroughly test and examine the wiring, electrical accessories and consumer unit (fuse board) for issues or deviations from the set standards and regulations. During the course of the test, we will observe and check the following:
The earthing and bonding.
Identification of any broken electrical installations and accessories.
Identification of any exposed live wires that could pose a health and safety hazard.
Items for protection from fire and electric shock.
Damage or wear and tear that could threaten the safety of house occupants.
It is now a legal requirement for landlords to organise EICR reports to inspect the electric wiring inside their rented properties. We can carry out EICRs for landlords for affordable costs. These will give you peace of mind that your properties do not contain electric hazards.
Electrical Installation Certificates (EIC)
Our Electricians can observe all new electrical fittings to provide you with assurance on their condition. Following an inspection, we will be able to certify the safety and compliance of your property with the latest electrical safety standards and regulations.
Homebuyer Electrical Surveys
Purchasing a residential or commercial property is a huge investment. Therefore, we recommend having the electrics inspected prior to sale completion. Our Electricians can thoroughly examine the electrics and provide you with a detailed report on their condition. If we notice that the electrical systems are below current standards or unsafe to use, then our report can be used to help negotiate the purchase price down, so you can save money. Please give us a call today for a no-obligation quotation.
Contact Millers Electrical
Contact us today to arrange an Electrical Installation Condition Report in Frome or the surrounding areas at a competitive price.